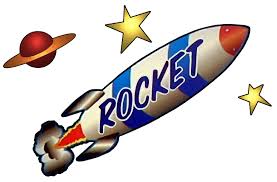 Go Rockets !!!
Vision Statement
We will collaboratively create an environment that provides challenging experiences with reading, mathematics, writing, science, and technology interspersed throughout the curriculum in order to accomplish our mission of building a brighter future.
Mission Statement
The mission of St. John Elementary School is to empower students to become critical, creative thinkers who are destined for global success.
School Advisory Council Meeting (SAC)

in the Front Office or the Media Center.

March 16-20, 2015
Students return on March 24, 2015